Contouring TIps and Tricks
07 September 2017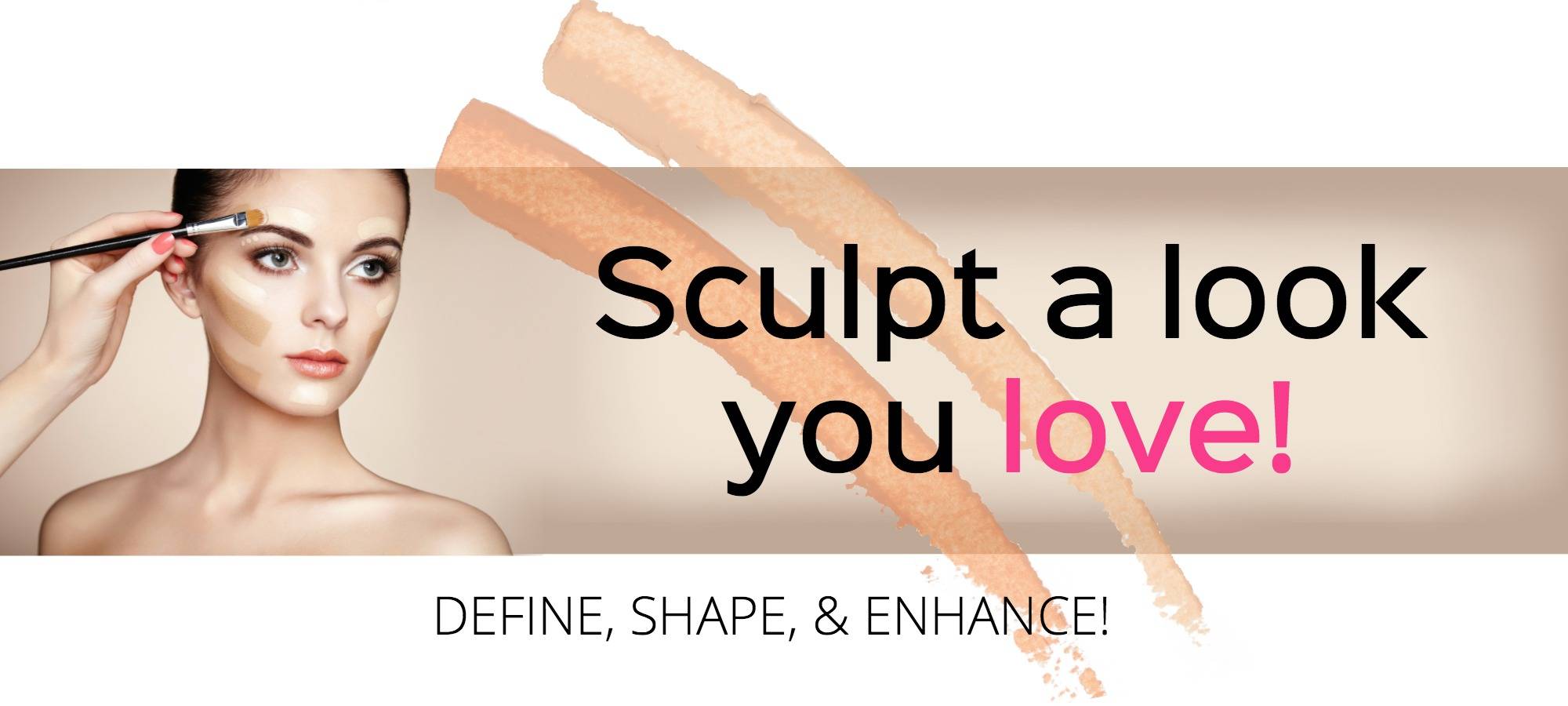 Today's post is all about contouring! We're sharing the products you need for every skill level, tips and tricks, and even Custom Palette ideas for all skin tones! This popular technique adds definition to the face, and can help you to "reshape" features to achieve the look you desire. With the right products, tools, and techniques, anyone can contour like a pro! Keep reading for all of the best recommendations, then share your look featuring our products with #CoastalScents, we love to see you!

    Powder products are ideal for a quick and easy makeup routine, beginners, natural looks, and those with oily skin. It will help to absorb excess oil throughout the day, and blends quickly to ensure your desired look is easily achieved. For a seamless look, start with a light amount of product. Then, build until your desired intensity is achieved. All of the palettes above include contour, bronzing, highlight, and blush shades for a complete look all in one place! Which will you choose?

    Cream products are ideal for dry to normal skin types, intermediate to advanced levels, and long wearing makeup looks. This application also provides a more defined result, which is why many makeup artists prefer to begin contouring techniques with cream based products. Choose from the provided shades in the palettes above, or mix and match colors to achieve a completely custom look. For long wearing and full coverage looks, start your contour routine with cream products, then set with powder. Your look won't budge, and will keep it's intensity all day long!
To reduce forehead size:
To define your chin for a slimmed look:
To reduce nose size:
Contouring vs. Bronzing:
Use the Classic Flat Powder Brush Natural to shade around the outer edges of your forehead close to the hairline. Focus more product on the outer edges, with the least amount of product in the center.
Use the Classic Blush Angle Brush Small Synthetic to apply product along the edges of your jaw line. This brush size will ensure product doesn't spread too far, and definition stays in place. Lightly blend towards the neck for a seamless look.
Apply your contour shade with the Classic Angled Liner Brush Large Natural along the bridge of your nose up to the beginning of the brow. Lightly blend with a slim brush like the Classic Blender Brush Synthetic.
Contouring defines shape and adds definition to the face, while bronzing enhances where the sun naturally tans the face. Use cool tones for contour to add shadows, and warm tones for bronzing to add a natural glow.


CHOOSE YOUR CONTOUR SHADES!
WHICH EMPTY PALETTE IS RIGHT FOR YOU?
Scroll through the featured options, or check out the full selection featuring Blush Pots, Hot Pots, or both, here!
---
Linda November 09, 2017
Do you no longer sell the products to make our own make up, eye shadow, etc?
---
Showing 1 - 1 of 1 comments
Leave a Reply
All fields are required. We won't spam you!
---