We are currently online only and based in the United States. However, we do ship worldwide.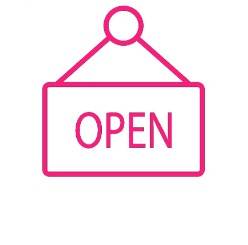 Monday thru Friday, 8:00 AM to 5:00 PM Eastern Time (ET)
Closed Saturday and Sunday Worldwide

We value all of our customers and look forward to assisting you.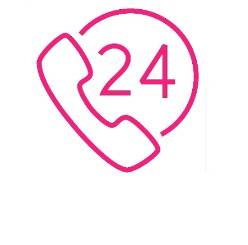 Orders may be placed 24 hours a day, 365 days a year.
All orders must be placed on our website only. Please do not call in to place orders. This ensures a proper invoice and billing for you and our records.
To place your order, you will need to add all desired products to your 'Shopping Cart.' Once you have done this, you may select the 'Checkout' button. Please fill-in all required fields, select your shipping method, and enter your payment via credit card or PayPal.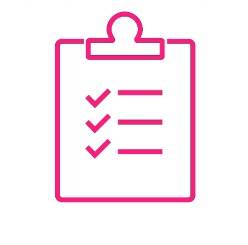 We do not offer printed price lists or catalogues, as all of our products and their prices are online for your convenience.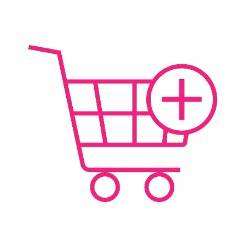 Adding Products to an Existing Order
We cannot add or change an order once it has been put into process. Please verify your order carefully before submitting.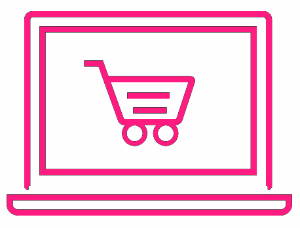 If an item is currently out of stock, it cannot be purchased, back-ordered or pre-ordered. We encourage you to click "Email When Available" on the right side bar of out of stock product pages to be notified when they are available for purchase. We strive to keep products in stock at all times. However, should an item be out of stock, we will post pertinent information on the product page to keep you updated on its status. 
Once an order is placed and paid for online, it can not be edited, added to, or canceled.
Coastal Scents wants you to be completely satisfied with your purchase. If you are not satisfied with your products, you may return them within 30 days of purchase for a full refund of the purchase price. The original shipping fee is not refundable. Coastal Scents cannot be held responsible for packages lost in transit, and shipping costs will be your responsibility. Please note the products must be returned with a copy of the invoice, in the appropriate packaging and without further damage. You may ship any items you wish to return to the address below:
Coastal Scents
105 Commerce Dr
Aston PA 19014
We encourage you to use a shipping method that will allow for you to insure and track your package. All returns are processed within 24-48 business hours of being received in the warehouse. The Help Desk at Coastal Scents will send you a confirmation email once the items have been received and the return has been credited.
Coastal Scents Combo Sets, Kits and Collections are sold as is and offered at a reduced price. We do not offer refunds for partial sets returned. If we receive a partial return the item will be discarded and a refund will not be issued.
Coastal Scents will not issue a refund for an item returned after 30 days from the purchase date. If the item has been received after the 30 days, the item will be discarded.
When purchasing skin care products, we do advise you to read all the information on usage, how to get the proper results from your products and ingredients. All of this information is available on our website prior to purchasing.
Additional information for International Returns: You will be responsible for any shipping charges, duties, taxes and tariffs due to the return. Please note there may be additional delays in the return due to Customs Clearance.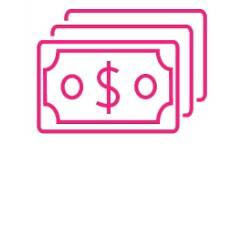 Refunds will be issued in US Dollars to the original method of payment (e.g. credit card, Reward Points, store credit, etc.)
Credit Card and PayPal refunds may only be issued to the original card and/or account used. These refunds may take up to two billing cycles to post and may differ per bank and/or credit card company. PayPal credits may take up to 30 days in accordance with PayPal crediting policies.
Coastal Scents reserves the sole right to determine whether items qualify for a return, credit, or refund. Only products purchased directly from Coastal Scents are eligible for consideration. Products that are not eligible for return will not be returned to sender and will not be eligible for credit and will be discarded.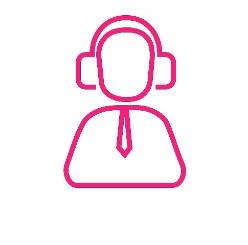 False, Missing, or Broken Items
If something should be damaged or missing from your order, we ask that you contact Customer Service within 24 hours of receiving your purchase to assist you with a resolution. We do not offer exchanges of any products.  
We offer sales on a regular basis. You may subscribe to our Newsletter or periodically view our website for these sales. All prices are set at a fair and reasonable resale value. Sale pricing is only available upon announcement; all orders placed prior to an announcement will not receive the discount. Coupon codes are not valid on sale products unless otherwise specified. Sales may end at anytime, without prior notification, dependent upon product availability. This may include, but is not limited to, Limited Edition Sets and other products on sale. No rain checks are available on any sales.
Payments must be made in US Dollars. We offer the following options:
- Visa
- Mastercard
- American Express
- Discover
- JBL
- Maestro
- Wire Transfer
- PayPal
- Amazon
- Apple Pay
- Google G-Pay
- Amazon Pay
- BitCoin
- BitCoin Cash
- LiteCoin
- Ethereum
- Shopify Pay
- E-Checks (may take up to 4-10 business days to clear; orders ship once payment clears)
Orders equal to or greater than $2,000 USD, are required to be paid via wire transfer.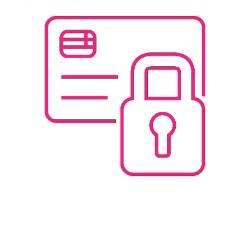 Is It Safe To Pay on The Website Using A Credit Card?
In the time of credit card fraud and identity theft, we are very aware many individuals are afraid of using their credit cards online. Therefore, we have the highest security standards:
• Our web servers are of the highest safety and security; we do not have access to your full credit card number.
• We do not store credit card information except for the last four digits and the expiration date.
• This ensures that even if hackers invaded our servers, they would not be able to make any unauthorized charges.
• All payment information is 1024 bit SSL encrypted.
• PayPal
• E-Checks (may take 4-10 business days to clear; orders ship once payment clears)
Once you have placed your order, you agree to all terms, conditions, and shipping policies outlined at CoastalScents.com.
While Coastal Scents tries to accurately display the colors of products, the actual colors you see will depend on your computer's monitor/resolution and may not be accurate.