We ship five days a week (Monday thru Friday) for domestic and international packages. Most orders are processed and shipped within 48 to 72 business hours after payment is received. However, during the holidays, post office holidays, company close downs, and weekend sales there will be a delay in shipping time. Overnight, 2nd day, and Express orders placed after 2:00 PM ET in the US will ship the following business day. FedEx service does not deliver on Saturdays or Sundays. There may be additional delays if there is a sale, new products launched, or the volume of orders is higher than usual.
We offer the following shipping methods: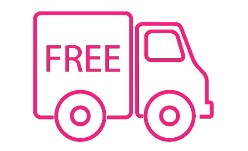 * FedEx Home Delivery
* FedEx Express Saver
* FedEx 2nd Day
* FedEx Standard Overnight
* FedEx Priority Overnight
* FedEx First Overnight
* USPS First Class Mail
* USPS Priority Mail
* USPS Priority Mail Express

Please note that all FedEx Home Delivery, 2nd Day, and Overnight Services are not available for Hawaii, Alaska, Puerto Rico, or Guam.

If your package is refused or returned to Coastal Scents, we will contact you via email regarding your order. If you choose to receive a refund, we will only refund the product purchase price, as we are charged for the return. In order to have your package reshipped, you will be required to pay a reshipment fee.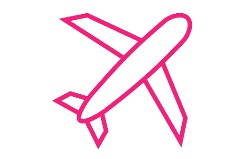 * USPS First Class Mail International (up to 4 pounds only, slowest, and least expensive)
* USPS Priority Mail International
* USPS Priority Mail Express International
* FedEx International Economy
* FedEx International Priority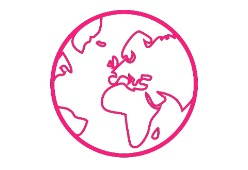 Customs Authorities are very restrictive as to the import of makeup products from the United States. Therefore, we do not provide Federal Express shipping methods.
Shipping costs are calculated online by weight and destination of each package. Once you select Checkout and enter your address information, you will see the available shipping methods and their individual associated fees.
To make shipping more affordable for our customers, we offer special, reduced rates on FedEx shipments. Orders of $50.00 or more shipped within the Continental USA are eligible for free shipping upon checkout, of which Coastal Scents will determine the method. (This excludes shipments to P.O. Boxes, APO, Alaska, Guam, Hawaii, Puerto Rico, and Resale Accounts.) There is no additional handling fee.
We will provide you with the shipping information and tracking numbers via email once your order has been shipped.
You may check the status of your order at any time by logging into your account on our website.
Wherever you are, we will ship to you. After you enter your shipping address, before payment, you will see all shipping costs pertaining to your order. Only FedEx shipments are insured; if USPS is selected there will be no insurance unless otherwise requested. We are not responsible for customs' duties and taxes that may be charged on international orders.
The country of destination may charge duty/tax fees; if you are unsure about your laws and regulations please contact your local postal service prior to purchasing.
International FedEx shipments are subject to a brokerage fee to be paid upon delivery. We do not recommend selecting FedEx for international shipments to Brazil, Mexico, Spain, or Portugal due to the high customs clearance fees involved.

European laws require that all applicable Taxes (VAT), and customs clearance fees, must be paid for shipments entering the country of destination. For example, if an order has a total value of £18 or more, it will attract VAT at the actual rate and the International Handling Fee by your local postal carriers of £8.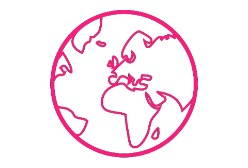 Spanish Customs Authorities are very restrictive as to the import of makeup products from the United States, especially on our finished makeup palettes. Therefore, they may stop your order and return it to Coastal Scents. Our recommendation is to limit your order to Spain to one finished makeup palette only, thus avoiding problems with Spain's Customs Rules and Tax Regulations.
International orders may be subject to duties and taxes, along with handling fees which are levied once an order reaches your country. These fees are in addition to the postage paid at the time an order is placed. Coastal Scents has no control over the imposition of such fees, which you are responsible for paying to receive your package. You may check with your local government or customs facility for further information. If you fail or refuse to pay these charges, your package may be returned to Coastal Scents. Upon receipt, a refund will be issued for the merchandise purchase price. (Shipping charges are non-refundable.)

It is illegal to falsify customs declarations or label products as "gifts" to avoid customs fees. Therefore, International orders are properly declared as merchandise, with the correct description and value.
Depending upon the destination, international orders can have a delay in customs. This is not uncommon and packages may be delayed up to 4 weeks on top of the regular delivery time. We understand that delays can be annoying, however, your patience is appreciated.
All orders going to P.O. Boxes or any military base, need to be shipped by USPS only.